Go on a Safari With the Family in One of the Most Beautiful National Parks while TRAVEL TO INDIA
India is home to a rich and beautiful wildlife. Through its many parks and reserves, India shows its determination to protect its rare biodiversity. TRAVEL TO INDIA From the snow leopards of Hemis National Park in the Himalayas to the lions of Gujarat National Park, diversity is great. You can discover India in the wilderness in many regions. In the heart of Madhya Pradesh, immerse yourself in Rudyard Kipling's "The Jungle Book" on a safari in Pench National Park. To increase your chances of seeing a tiger, several exceptional parks are located in the same region, including Kanha and Bandhavgarh. If you decide to have a family vacation in Rajasthan, don't miss Ranthambore National Park. Stay in an idyllic accommodation and observe India's most legendary cat – the tiger.
Explore Luxurious Palaces in Rajasthan while trave to India.
Come and travel to India with friends and explore this incredible region. During the dry season, it is not so beautiful because it is very bare, but it is even more beautiful during the other months. You will be transported to this brilliant era when these forts and palaces were built through the historical and cultural heritage of some of its popular cities. You can escape the hustle and bustle of the city to explore Rajasthan off the beaten track and visit some of the most enchanting accommodations in the world. The incredible charm of the havelis, forts, and palaces of the Rajasthani countryside is a gift to offer your partner on your honeymoon! Rajasthan awakens your senses and gives birth to only one wish in your heart: to return to India for your next trip!
Immerse Yourself in the Religious Fervor of the Madurai Temple
If you could only visit one temple in India: go south. In Tamil Nadu you will be surprised by the great riches and contrasts. Madurai is a large city with over a million inhabitants and is home to a spectacular temple complex. Located in the heart of the city, the Meenakshi temple complex attracts large numbers of pilgrims and visitors. The excesses of its colorful construction are matched by the passion that surrounds it. You can watch the pilgrims moving back and forth through the temple gates and chat for hours. This is how true Hinduism is not learned through books, but actually lived! Also take this opportunity to sample the culinary delights of South India in one of the many traditional restaurants in Madurai.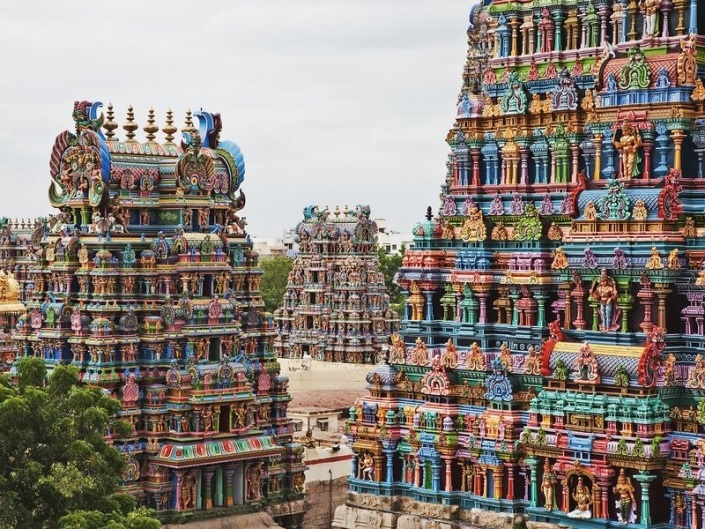 Explore One of The Old Town of India "Varanasi"
The best way to discover a city is on foot. Varanasi, formerly known as Benares, welcomes you for an unusual adventure in the heart of India's largest holy city, believed to be a thousand years old. At the edge of the Ganges, on the huge, long staircases called "Ghats", you will experience the extent of Hindu rituals. Observing daily life along the sacred river is a privileged moment. After a trip to Varanasi, your connection to India will be truly indescribable but unforgettable. The city can also be seen from a boat in the early morning or at sunset, a time when life on the Ghats comes alive. The mysterious architecture of the old town and its numerous temples invite you to a mystical experience. It is a unique experience to travel along the Ganges in a traditional boat to discover the Ganges and the city of Varanasi on the other side.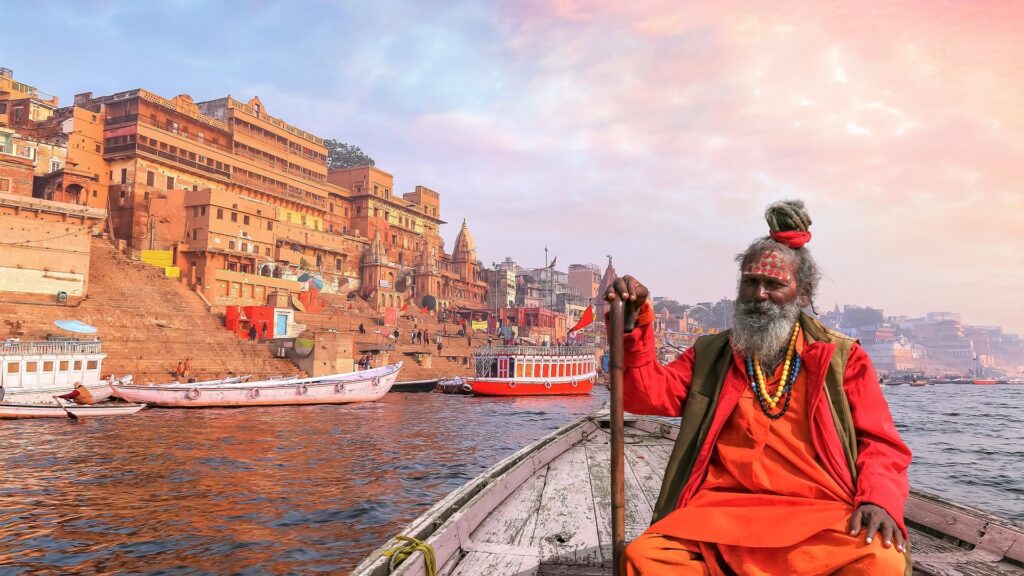 Through Trekking Trails in Ladakh for a Vacation Immersed in Nature and Spirituality
Located in the far north of India, Ladakh is an oasis of peace, also called "Little Tibet". Between Buddhist monasteries and barren lunar landscapes, this destination guarantees you a journey full of dreams and adventure. You can reach Ladakh via Manali in the legendary Trans-Himalayas. Then you can boast of having driven over one of the highest mountain roads in the world. Whether with family, friends or alone, you can meet our team on site and go for a hike in one of the many valleys of Ladakh. Between warm nature of the people, the Tibetan Buddhist culture, the wilderness between heaven and earth, Ladakh is full of wonders that will make your trip to the Himalayas unforgettable.
Kerala's Backwaters
South India, a region of breathtaking beauty, welcomes you to spend the winter in the sun. Between beaches, tea plantations, wildlife, spice gardens and colonial cities, the southern state of Kerala holds countless treasures. Here you can also discover the secrets of Ayurveda to make your stay synonymous with well-being. Above all, board a "houseboat," a traditional Kerala boat, for an enchanting cruise on the famous backwaters. In the heart of the tropical jungle, relax while floating on the water and enjoy the local cuisine on board. Watch daily Kerala life come alive along the canals and street vendors sitting at the foot of houses offering their catch of the day.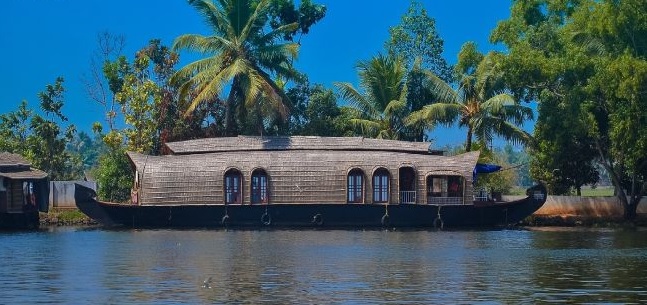 Discover the treasures of Sikkim
In this former Himalayan kingdom, you will be surprised by the welcoming nature of the Sikkimese people and their well-preserved culture. Admire the view of Kangchenjunga: the third highest peak in the world (8586 meters). This area is equally suitable for both amateurs and experienced trekkers interested in culture and exploration. The many monasteries, rhododendron-studded open spaces and Tibetan cuisine are reasons to go to Sikkim. Its nearest border with Nepal and Bhutan explains the influences of these Himalayan nations on its local culture. Move next to West Bengal to visit the Darjeeling tea plantations and stay with small local producers. For an extraordinary trip, cross the border into Bhutan and also head to Thimphu, Bhutan's capital.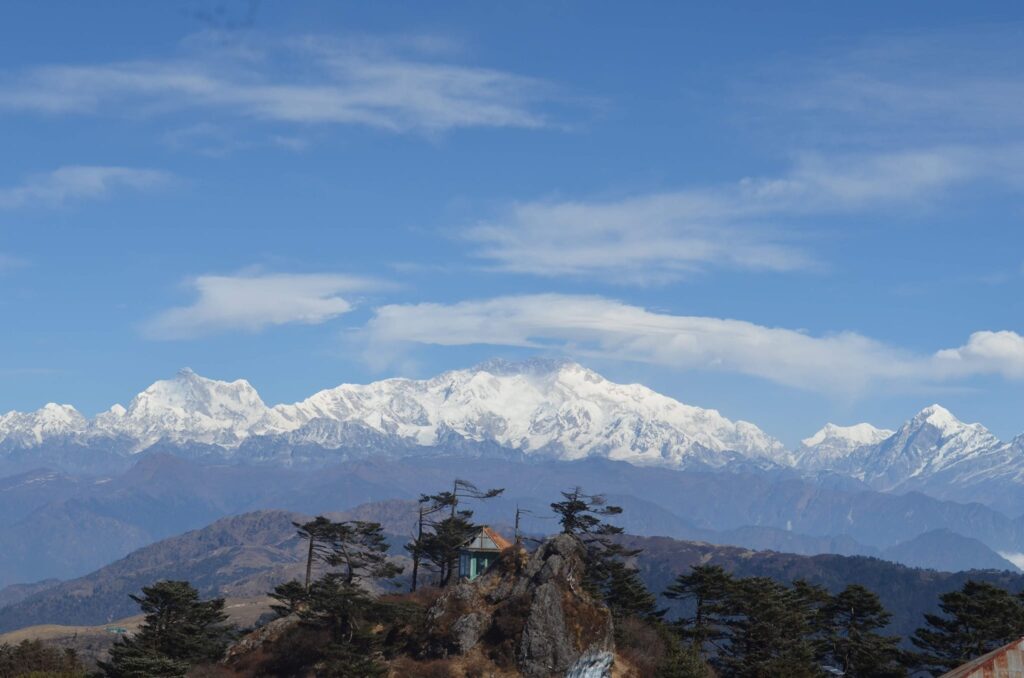 Celebrate Rajasthan in all its Forms
The best time to visit Rajasthan is in Oct to April. Combine your stay with one of the many early winter festivals, including the famous Pushkar Camel Fair. Everyone comes to this small town: nomadic shepherds, pilgrims, gypsies, cattle traders to sell and exhibit their beautiful camels and horses. Spread across an open plain, it is a settlement accompanied by a moving carnival. This is a great opportunity to see camels in their best light, festively decorated. Lots of crazy competitions take place over five days, including one that judges the man with the biggest mustache. After the fair ends, you can visit the charming city of Udaipur for a horse ride to the most beautiful corners of Rajasthan!
Live the Contrast between Bombay and Goa
What would a trip to India be without immersing yourself in a big city, surrounded by the typical markets and bazaars? The city of Bombay, renamed Mumbai, is full of contradictions. Start by watching the traffic on the chaotic streets of the city center for a few minutes. This fascinating scene is a fine example of Indian effervescence. After ending your trip in Mumbai with mixed feelings, head to the most beautiful beaches of Goa. Hop on a train to travel to this fascinating state where Portuguese heritage is still very present. With old colonial buildings overlooking white sandy beaches, tropical India opens its arms to a sunny holiday in Goa.
Explore Andaman Islands
From Kolkata, take a flight to this distant land for a peaceful stay. Welcome to Andaman, an archipelago that is one of the most natural and untouched in the world. The Andaman Islands are located in the Bay of Bengal and are known for their coral reefs and beautiful beaches. Opt for an introductory dive to admire the wealth of the underwater world. Equipped with just your mask and fins, the joys of snorkeling are accessible to all. Celebrate your honeymoon in Andaman and experience the incredible spectacle of the breathtaking sunset every day in a private atmosphere. These islands will enchant you with their authenticity, immense beauty and the hospitality of their residents.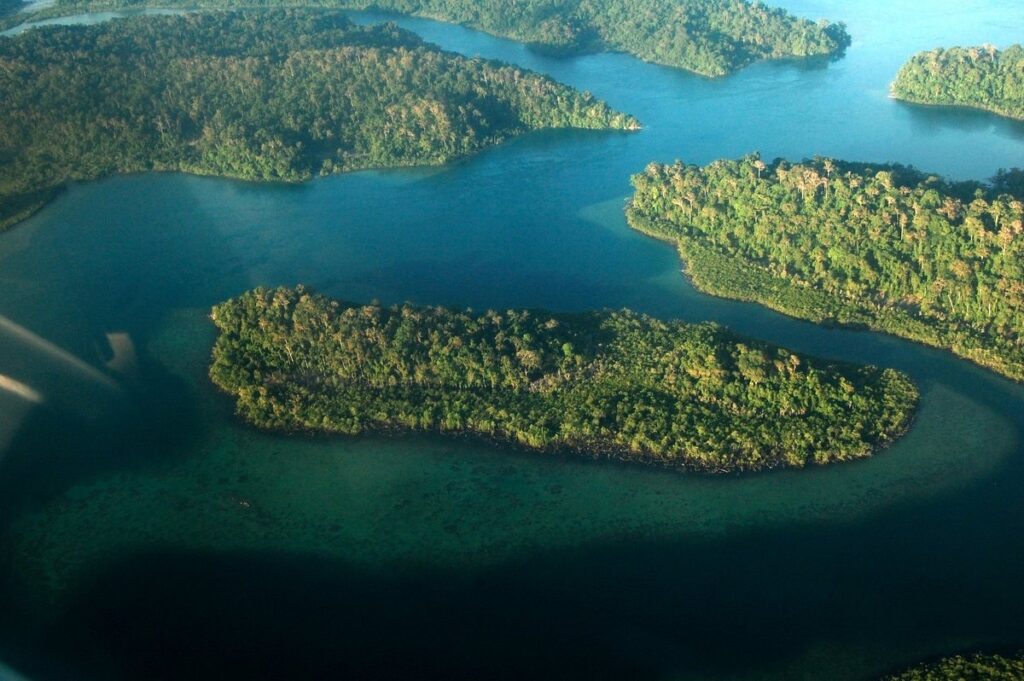 FAQ:-
Can I really refine the individual trips according to my wishes?
Of course – you decide the travel period, the itinerary, the accommodations and the activities you want to do on site. We work out the entire trip according to your wishes so that nothing stands in the way of your dream vacation.
Which vaccinations do I need for India?
No special vaccinations are required when entering from Europe. A yellow fever vaccination is required when entering from yellow fever endemic areas. The Foreign Office recommends vaccinations against hepatitis A, tetanus and diphtheria. If you are staying for a long time, you should also consider vaccination against hepatitis B, typhoid and rabies. Please contact your doctor or a tropical medicine specialist about this.
What currency do you use to pay in India?
The national currency is the Indian rupee, which is further divided into 100 paise. You don't get Indian rupees abroad and you have to change the money in India yourself. Euros and US dollars can be exchanged relatively easily in banks, hotels and travel agencies. Cash can also be withdrawn from a credit card and sometimes paid with it.
What are the entry requirements for India? Do you need a visa?
When entering India, you will need a passport that is valid for at least six months beyond the date of your trip and a visa. The visa can be applied for either through the responsible visa authority or as an e-visa via the Internet. An e-Visa entitles you to stay in India for 60 days, the regular visa for 6 months. Please apply for the visa in good time before your trip.
Can I travel through India by rental car?
Traveling through India by rental car is not recommended. In any case, you cannot book a rental car trip through India with travel-to-nature. What we book are rental car trips with an Indian chauffeur. Organized transfers make sense as they are not very expensive. There are no shuttle transfers like in Costa Rica, for example. The public bus system is very good, punctual and has a dense network.
Do I need an adapter for my electronic devices on my trip to India?
In India, the normal voltage is between 230 and 240 volts AC or 50 Hz. For India you need a travel adapter. Type C, D and M plugs are used in the country. Type C is compatible with English or European sockets – but the coverage is not 100%. If you want to be on the safe side, get a travel adapter in advance. You can get an international adapter from an electronics store.
What clothes should I take with me on a trip to India?
In India, it is appropriate to wear conservative clothing, especially in religious sites and conservative areas. For women, it is recommended to wear floor-length dresses or skirts that cover the shoulders and knees. Men should also choose covering clothing and avoid wearing tank tops and shorts. In the warmer regions of India, breathable and lightweight clothing is recommended. It is also advisable to remove shoes before entering religious sites. If you are traveling in the winter months, you may also want to bring some warmer clothes, especially if you are traveling in the northern parts of India.
How does travel-to-nature combine nature conservation, species protection and tourism? Is that possible?
We believe that without tourism, many environmental protection projects, national parks and animal protection initiatives would no longer exist and biodiversity would be at far greater risk than is already the case. That's why, among other things, we decided to become a member of "Biodiversity" in Good Company" and thereby commit ourselves to integrating the protection of biodiversity into our sustainability strategy and operational management. We also offer every passenger the opportunity to offset the CO² emitted by the long-haul flight with atmospheric. According to Rainer Stoll, founder and managing director of travel-to-nature, sustainable tourism – if pursued consistently – can help preserve species and support social initiatives.