Visit India means opening yourself to a rich and diverse culture, breathtaking landscapes, and a fascinating history. Indeed, it is an unmissable place that offers a unique travel experience. However, traveling to India can sometimes be complicated and it is important to prepare well to avoid unpleasant surprises.
We explore a lot to India and subcontinent, that's why we created this practical guide to help you organize your trip to India. We will give you tips and tricks to learn everything about this country. Get ready for an unforgettable travel experience in India. Let's go !
Summary
Sugested itinerary to visit India
The tourist visa to visit India
Currency and banking fees in India
Phone plan to visit India
Vaccinations to take when visiting India
How to get around India?
Apporximate budget for explore North India
The best time to visit India
Visiting India, how safe?
Visit India, bulk tips
Conclusion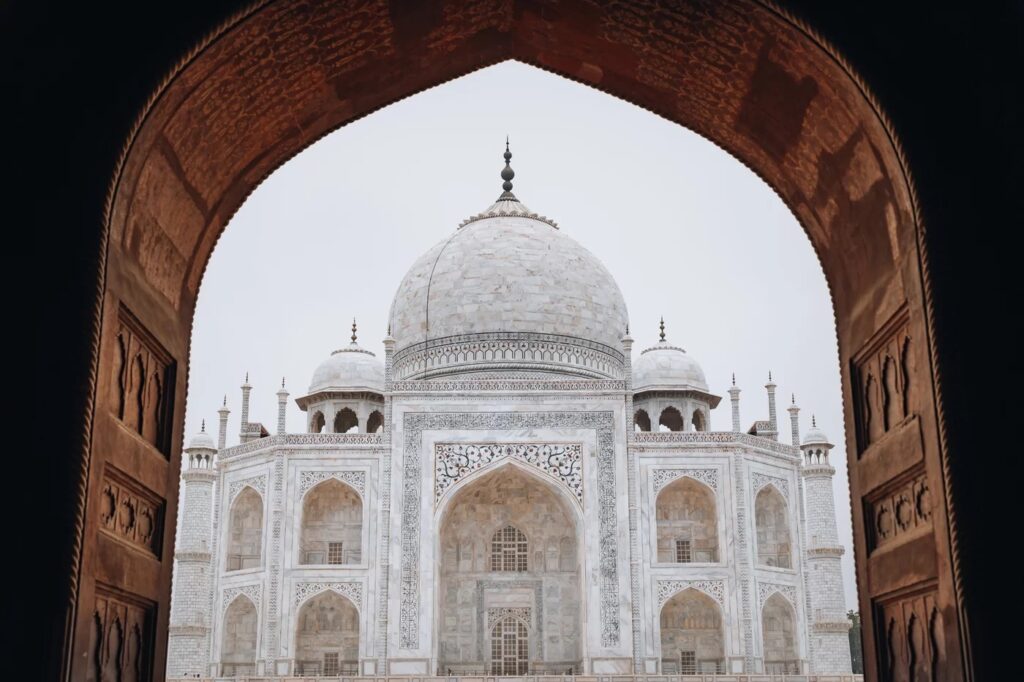 Sugested itinerary to visit India
India is one of the largest countries on our planet. It is made up of several regions, each very distinct from the other. This country is so big that, during a stay in India, you have to make choices. This is why, during our one-month trip to India, we chose to focus on the Rajasthan region located in the north of India. It was this region that attracted us the most and to be honest with you, it was a fantastic experience.
If you would like to learn more about our 2-week experience in Rajasthan, we have written an article that you can find right here.
Our different destinations
Mumbai (4 nights): it is one of the largest cities in the world, with no less than 20 million inhabitants. There's a lot to do and we've written an article detailing what we've done. It is available right here.
Udaipur (3 nights): nicknamed the white city thanks to its white buildings, it is one of the most beautiful cities in Rajasthan. Located on the edge of two artificial lakes, the panoramas are magnificent. The grand palace is the building you must see when visiting this city.
Jaisalmer (3 nights): fortified city at the gateway to the Thar desert, it is nicknamed the city of gold thanks to its unique architecture in the world. There is a very special atmosphere there which makes it a city not to be missed in India.
Jaipur (4 nights): Called the Pink City, Jaipur has a rich history. And it is here that there is one of the largest forts in India, Amber Fort. The Palace of the Winds is also a building not to be missed.
Agra (3 nights): an essential stopover during a visit to India thanks in particular to its wonder of the world, the Taj Mahal. Believe us, it's a fantastic place. There are other things to discover in this city. We wrote an article about what we did in Agra. You can find it right here.
Varanasi (3 nights): this was the place we most anticipated in India because it is a very special city which is crossed by the Ganges. It is worth seeing once in your life because it is here that the Indians burn their deceased on the banks of the river. Find our article on Varanasi here.
Tourist visa to visit India
India requires foreign tourists to have a visa on arrival. And the problem is that we find everything and its opposite on the internet. It's hard to know what to do. To put it simply, there are several visas to visit India ranging from 30 days of validity to 90 days. The price is not the same depending on the duration of course. Indian visas are applied for exclusively online, this is called an e-visa.
The 30-day e-visa cost us $25 each and we obtained it directly after applying online. You must be careful with the information you provide during the procedure because a single error will result in the e-visa not being issued. The Indian government does not reimburse you because yes, you will have to pay to send your request to the authorities.
Here is the official website where you can apply for your visa online: e-Tourist Visa
Currency and banking fees in India
The local currency is called the Indian Rupee (INR). You should know that one Indian rupee is equivalent to 0.0113 euros (as of 10/2023). For compare exchange rate you can visit XE.
India has no shortage of banks as you will quickly see, there are a multitude of them. However, many banks in India have bank charges, that is to say that at the time of your withdrawal, the local bank will charge you a commission which can vary between 150 and 300 INR (1.50 and 4 euros ) depending on where you are.
Unfortunately, that's not all because, in fact, banks have a withdrawal limit which requires you to withdraw several times if you want more money. The ceiling is 10,000 INR (113 euros) per withdrawal but it may vary depending on the bank.
No Fee Banking in India
The best known are: Yes Bank, ICICI Bank, HDFC Bank, Indian Overseas Bank, Bank of Baroda, Canara Bank and State Bank of India.
Yes Bank: during our stay in India, we mainly used this bank. We recommend it 100%.
Phone plan to visit India
We strongly advise you to take a SIM card in India. Some countries can do this without internet coverage but here, many actions are done online such as buying bus or train tickets online, etc.
India, despite its size, has very good internet coverage and we have never had a network problem. The easiest way to get one is to pick up a SIM card straight out of the airport. This is a significant time saver but the prices are inflated, so we advise you to wait until you are in town to get one.
The best operators
Jio: it is one of the largest operators in the Indian market. He has the best coverage in the entire country. The prices are really not high and you can recharge your package directly online.
Bharti Airtel: it is the leading telecoms provider in India. Its network is excellent and also covers the entire country.
You should know that in India, there are packages of 30 gigabytes per month but you cannot exceed 2 gigabytes per day. You will have to wait until the next day to be able to reuse 2 gigabytes. This is very common in India but having two gigabytes per day is more than enough.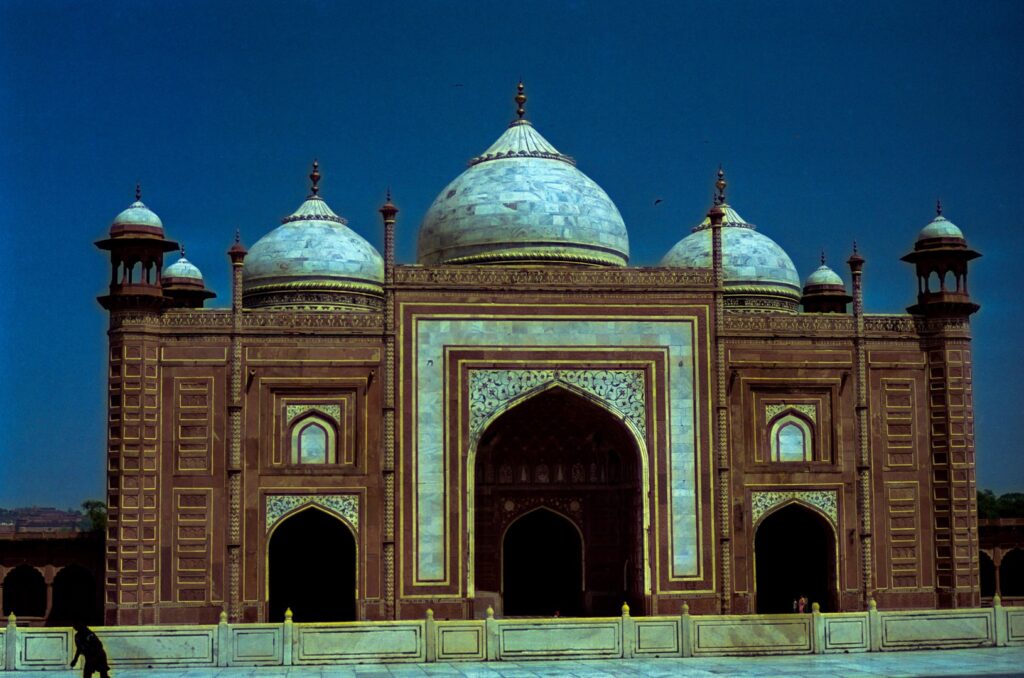 Vaccinations to take when visiting India
India is a country affected by a number of health problems. It is the place on earth where the most diseases develop because of the extreme conditions in which the Indians live. Despite this, no vaccination is required to enter India.
For our part, we are vaccinated against rabies, typhoid, hepatitis A and B, Japanese encephalitis, yellow fever and against Covid. We preferred to do everything so as not to have any problems given the destinations we wanted to go to.
Strangely, none of us got sick in India, apart from the famous tourist, an obligatory stop during a stay in India. We were careful about the water we drank and the food we ate. Plus, we washed our hands constantly and mosquito repellent was our best friend. It is these daily actions that have protected us.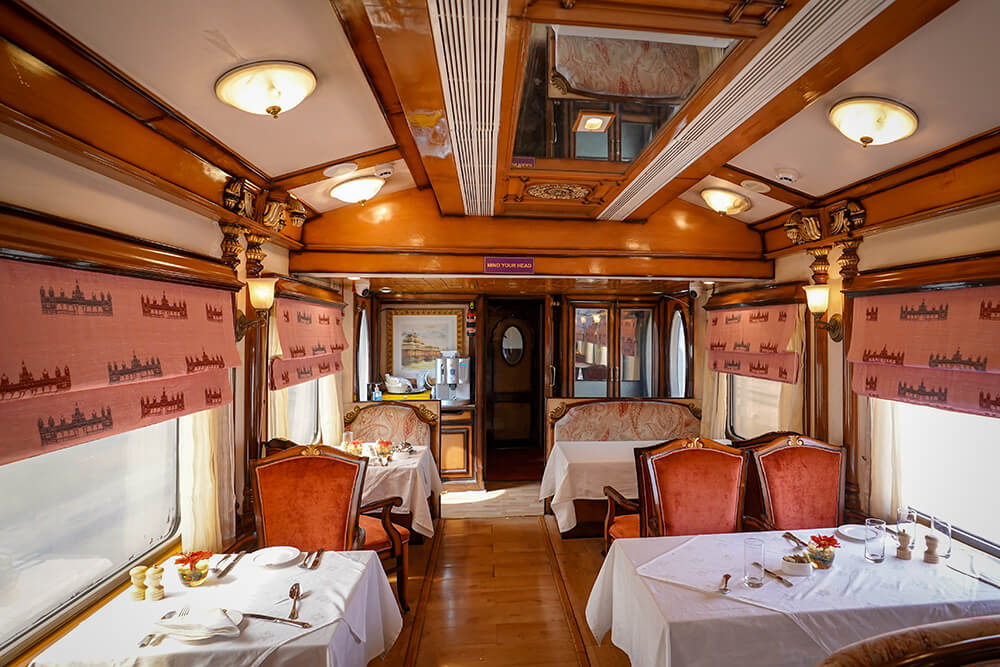 How to get around India?
There are several means of transportation in India such as taxis, buses and trains. The journeys are very long in this country so we advise you to find out carefully before booking a journey with any transport.
We only took trains to get around India. It is the fastest, safest and most comfortable way. The technique is to book sleeper trains so you travel at night and save one night in a hotel. Very practical.
If you decide to take trains, always book your tickets in advance, because tickets open around 120 days before date of travel. If there are tourist quota & you can book at the station directly and don't be afraid to book all your train journeys directly until the end of your stay in India. This requires organization but trains are often full in India.
Trains in India
"2nd class": this is the part of the train that should be avoided at all costs because the travel conditions are complicated. There is no air conditioning, no bunk to sleep in. If you're unlucky or the train is full, you'll be standing the whole way. The only advantage? The ticket really doesn't cost much.
The "Sleeper class": this is the one we took each time because this class provides bunks for sleeping. It comes in two categories: 3AC where there will be 6 of you per cabin and 2AC where there will only be 4 people per cabin.
One last piece of advice, don't hesitate to spend a little more money to travel in greater comfort because you will see that transport in India takes up a lot of space during a trip to this country. It is better to pay more to sleep better to be in good shape the next day.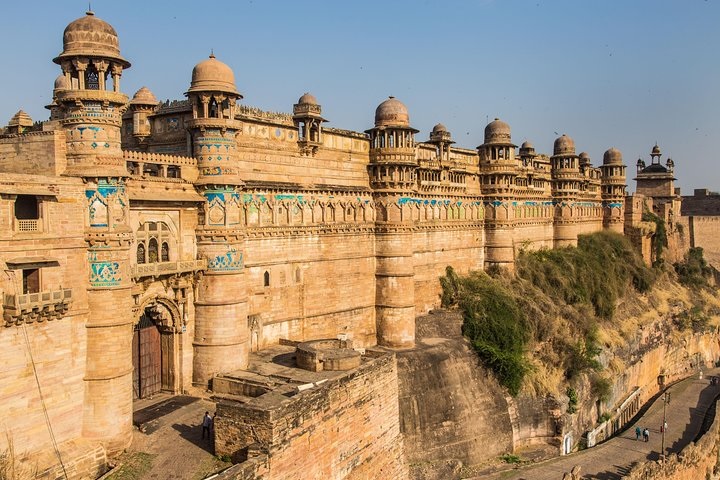 Approximate budget Explore North India
When we think of India, we directly think of poverty and misery. We therefore expect to find very low and accessible prices. To be frank with you, traveling to India has a cost and this is not insignificant.
In the end, the reality is a bit mixed. The prices are depend on hotel category, quality of food, transport, guide etc. But India is not too expensive to traval and food. The Rajasthan region is a very touristy area so some prices are inflated especially in high season.
In total, visiting India would have cost us €2000 for 28 days, or €71 per day for two people. It's a pretty low budget as much as we travel, stay all good hotels, took good food, pay to guide & do all the activities. Furthermore, we saved more than 4 nights by taking night trains.
The best time to visit India
It's complicated to know when to go to India because since the country is huge, it doesn't have the same seasons at the same time. We advise you to plan your trip carefully to leave in the best conditions.
The best months
Summer in India: May to October, rainy season (bad season)
Winter in India: October to March, dry season (good season)
Rajasthan and western India: July to March
South India: January to May
Central India: September to March
Northern Indian Mountains: November to March
Generally speaking, the best time to visit India is from November to March. During this period, it is winter in India, the temperatures are more pleasant than in summer. Avoid at all costs the monsoon which lasts from May to October. You must adapt your departure dates according to the region you are going to visit.
If you are adventure lover: choose June to mid September to Ladakh, upper part of Himachal Pradesh.
Mid may – mid Jun & mid September to mid Nov. is good for Uttarakhand state.
For Sikkim – Darjeeling: best time is Winter (Oct to May)
Visiting India, how safe?
This is the question we have been asked the most about India. There are a lot of urban legends about this country. Some people told us that Indians were mean, intrusive, that they followed you in the street and that a woman could not go to public toilets alone, etc.
But the reality on the ground is very different. At no point did we feel unsafe during our trip. We have had no problems in this country. On the opposite, they are adorable, welcoming people, who will do everything to make you feel comfortable. It's a real pleasure to talk with the locals and understand the world they live in.
Of course, everything is not rosy and there are gaps. Some will be intrusive and others poorly educated in their way of living and behaving. But this is their way of doing things and this is the "price to pay" when going to India. You have to accept it quickly otherwise it can quickly become complicated.
And for a woman?
A trip to India for a woman can be more complicated. Indeed, a woman in India is constantly subjected to the insistent stares of the locals. In certain situations, I felt too much and not comfortable as a woman. The best solution is to find a balance between too much and not enough. You shouldn't be afraid to agree to take days off to get back on the right foot.
Visit India, bulk tips
You should not want to travel all over India. It is better to take the time to visit a region.
Always carry medicine for stomach aches. You will find them in all pharmacies in India.
Don't be afraid to leave big cities and main roads. Indians are more welcoming and calm.
If you can, buy local clothes because Indians will be happy to see tourists making the effort to dress in their clothes.
Only follow trustworthy people like guides or people at your hotel.
Eating vegetarian during your stay can help you get less sick.
Don't be afraid to decline any offers Indians make to you because most of the time they are scams.
If you are going to India as a couple, do not show affectionate signs on the streets. Avoid even holding hands.
Do not drink tap water and check that the bottles you are given are new and not opened.
Always take toilet paper with you even if you only go out for a few minutes in the city.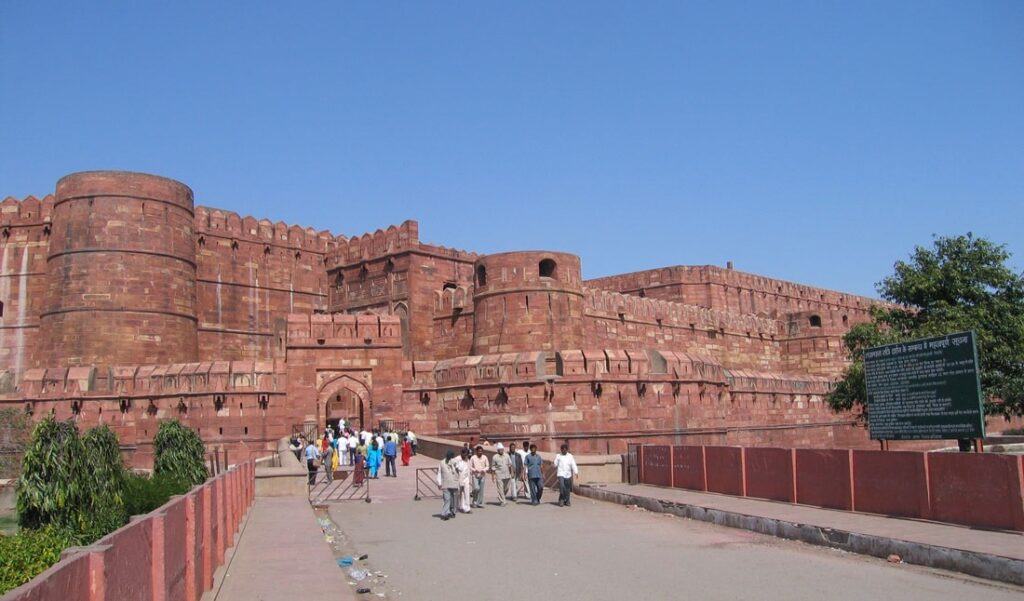 Conclusion
To conclude, we could talk about India for hours because it is a country that we loved. So yes, the living conditions of Indians are extreme, the chaos is permanent and you will not have a minute of rest. Additionally, pollution is a major problem in this country. It's sad to see how India's situation is destroying our planet. It might be time to open our eyes to help them…
But aside from that, India is a rich country that is not afraid to extend its arms to those who come to discover it. It's a country that blew us away thanks to its more than welcoming locals, its fantastic culture and its cities from another time. Give India a chance to make you love the Indian world because you will see, it is the most beautiful trip.
We hope you liked our practical guide to India and that it helped you plan a future trip to India. Do not hesitate if you have any questions to ask us. You can leave us a comment below the article or send us mail for get more information etc. We are here to help you.
See you soon on the website !