Made famous by Kipling, the state of Madhya Pradesh in central India has unreasonably little visitor traffic, although this may only pleasantly surprise. Situated between Rajasthan and the Ganga valley, it deserves our attention.
Its charm works from within, offering wonder and wonder to those willing to venture into its plains, valleys and forests. Natural parks are one of its main assets and the chances of seeing a tiger in its natural environment are very good. Other treasures also await travelers such as the Temples of Khajuraho, masterpieces of Rajput religious art, listed as a World Heritage by UNESCO. Their architecture illuminates the region rich in palaces, majestic and romantic forts like Mandu, countless temples and holy cities, ancient Buddhist stupas, tombs of saints and mosques.
Delighted Journey also recommends taking an interest in villages like Orchha, Omkareshwar, or Ujjain, which offer the opportunity to discover a more India off the beaten track.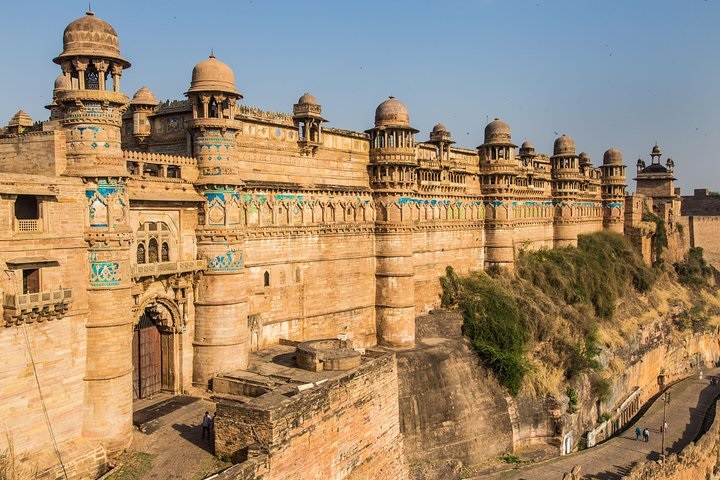 Madhya Pradesh
The state capital and one of the gateways to Madhya Pradesh, Bhopal is a former Muslim princely state which was ruled not only by Nawabs but also by Begums, an era that is dotted with madrassas (schools), vast lakes, palaces and It was the largest mosque in India. The city is also rich in museums and cultural centres, which include beautiful collections of tribal art. The contrast between the traditional old town and the modern new town is a source of curiosity for customer-travelers.
Built on a hill a few kilometers north of Bhopal, three centuries BC, the Sanchi Stupa is one of the largest Indian Buddhist centres. It is the oldest extant Buddhist temple and remained an essential center of Buddhism in India until the 12th century.
A few kilometers away, the Hindu and Jain caves of Udayagiri delight travelers with the quality of their symbolism. South of Bhopal, Bhimbekta, a UNESCO World Heritage site, is known for its caves containing paintings and rock paintings, some of which are more than 30,000 years old. Nearby is the Bhojpur temple whose huge lingam (standing stone) is dedicated to Lord Shiva.
Mandu was the capital of a Muslim state east of Bhopal. The city remained abandoned for over 400 years and is now nothing more than a charming small village. The romantic fort and its magnificent palaces, mausoleums and mosques mesmerize visitors who are immersed in the atmosphere of a bygone era. Mandu allows travelers to reach the holy cities of Omkareshwar, Maheshwar and Ujjain, one of the 7 holy cities of Hinduism, where the religious festival of Kumbh Mela is held every 12 years.
North of Bhopal, Gwalior is the birthplace of one of the greatest Indian composers of all time, Tansen, who was the court musician of the Mughal emperor Akbar. Described by Emperor Babur as the pearl of Indian forts, the mighty and majestic medieval fort impresses travelers.
East of Gwalior, the masterpieces of the Chandela kings are classified as UNESCO World Heritage Sites, the temples of Khajuraho are dedicated to Hindu deities and Jain spiritual gurus. The quality and beauty of his sculptures, representing erotic scenes and scenes from daily life of the time, amaze travelers.
On the road towards Khajuraho, a stop at Orchha allows you to see this charming village, a magnificent jewel of the Bundela kings. On the banks of the Betwa, these Rajput princes built a capital whose palaces were a beautiful blend of Hindu and Mughal architectural elements.
Among Madhya Pradesh's many natural parks, Delighted Journey Kanha, India's largest park, as the source of inspiration for Kipling's Jungle Book. Apart from tigers, leopards, bears and wild cats, antelope and deer are found in the reserve.
Bandhavgarh Sanctuary is famous for its tropical forest landscape, home to innumerable tigers, its 2000 year old fort and the extremely beautiful statue of Vishnu. This park is also full of different types of animals.
Ultimately, Satpura Park is the least visited and least known place. It can be explored on safari in jeeps, on the backs of elephants, in boats or even on foot. You may spot bears, leopards, antelope, crocodiles, many birds and sometimes even a few tigers. Pachmarhi offers the possibility of beautiful hiking in the forests.
How to travel to Madhya Pradesh?
It is possible to reach Madhya Pradesh through several entry gates. The most obvious is probably to arrive in Bhopal by plane or train. Then, the trip to Madhya Pradesh is organized as an itinerary by road and train, with different stages allowing access to the region's sites. A trip to Madhya Pradesh requires a minimum of 10 nights. The ideal is to dedicate 15 days to travel at a slower pace and integrate at least one natural park and enjoy two safaris per day.
A trip to Madhya Pradesh can be combined with the neighboring states of Maharashtra, Gujarat, Rajasthan or Uttar Pradesh.
When to travel to Madhya Pradesh?
It is advisable to visit Madhya Pradesh from October to June, in December and January temperatures can be very low (between 0 and 5 degrees at night) and natural parks are closed from July to September. May and June are the hottest and driest months of the year (sometimes exceeding 40°), during which animals spend more time near lakes and reservoirs and are easier to see, especially cats.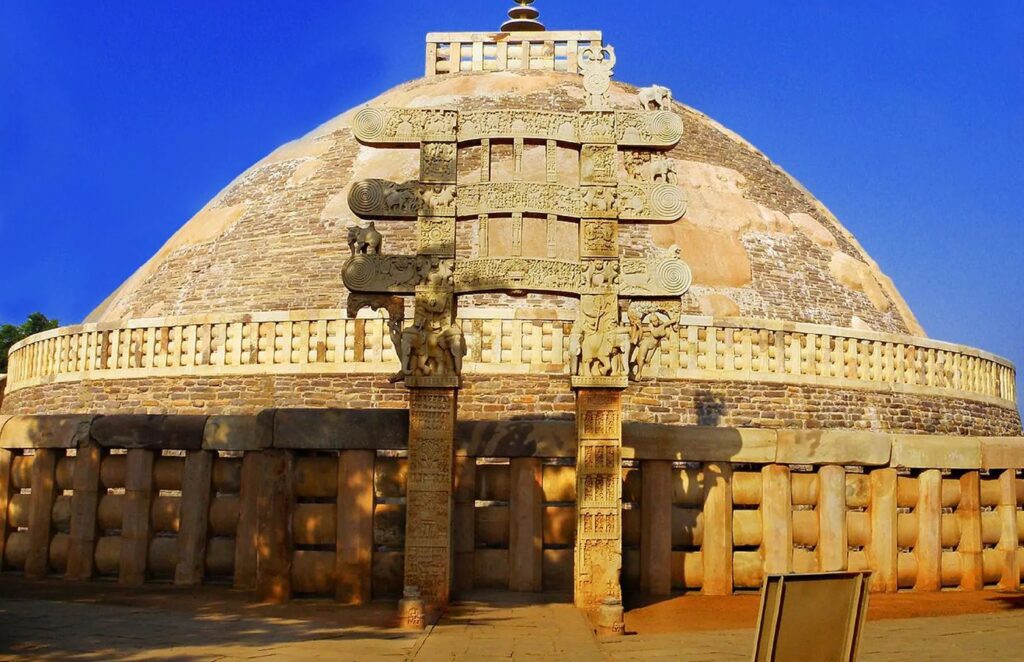 Our customers – Highlights
The delicacy and refinement of the temples of Khajuraho.
The beauty of protected natural places of Madhya Pradesh.
Madhya Pradesh has a long history and rich and sophisticated culture dating back to the Paleolithic period.
The kindness and warmth of the people of Madhya Pradesh.
Beauty of rural areas of Madhya Pradesh.
The charming medieval village of Orchha.