How do you describe India? To name just a few adjectives: exhilarating, adventurous, amazing, crazy, wonderful, intimidating, loud and overwhelming.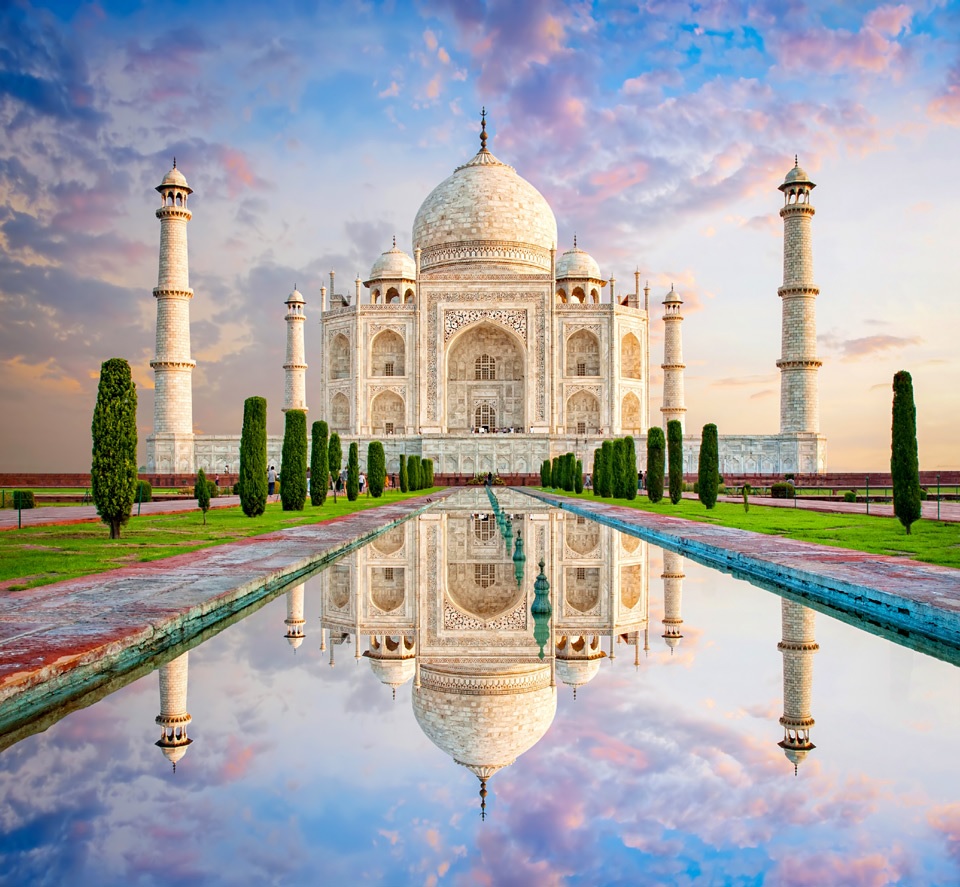 India is all that and much more. In fact, India is one of the most inspiring, contradictory and at the same time chaotic countries in the world. That's why good travel preparation is important. We have put together five tips for a relaxed first adventure trip to India.
1. Choose the right route
So much in advance: India is gigantic in size. It's impossible to see everything in one trip. Rather, it is necessary to think about your own interests. The schedule is also crucial. How long does the trip take and how many sites can realistically be packed into the period? Instead of traveling all over the country, it is advisable to consider the south or north. If you really want to see both parts of India in one trip, you can benefit from the plentiful and cheap domestic flights. The travel route suggested in the Lonely Planet travel guide can be helpful. A few routes have been put together here to get you started quickly when planning your trip.
Classic for short travelers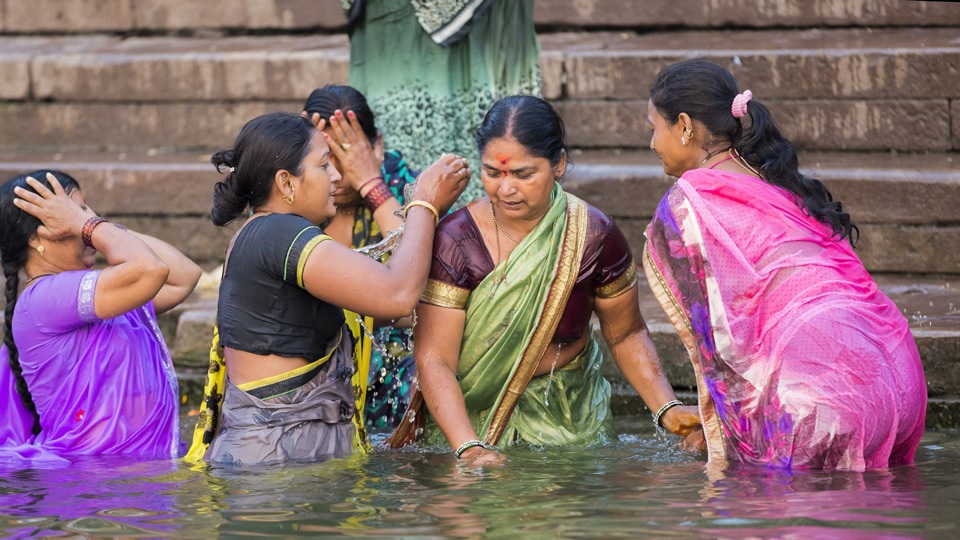 The most popular tour to get to know India in a short time is the Golden Triangle. If you're on a tight schedule, you can travel to the three top travel destinations of Delhi, Agra and Jaipur in a week. The tour starts in Delhi with sights such as Humayun's Tomb. The journey then continues to Agra to the impressive Taj Mahal, the Agra Fort and Fatehpur Sikri. Jaipur is the next stop to explore the Pink City and Amber Fort. Filled with unforgettable impressions, the tour ends back in Delhi. We recommend a stroll through the wonderful bazaars of the lively city of millions before the plane takes off back home.
Diversity of religious sites
Anyone looking for temples in India will find them everywhere. In northern and central India, it can be quite difficult to decide what to choose, thanks to the large number. The impressive Golden Temple is in Amritsar. The erotic depictions in the temple district of Khajuraho make this rather unknown place a real insider tip. They are a UNESCO World Heritage Site, as is the Konark Sun Temple. The most lavish Jaina temple group in India is located in the small town of Ranakour. There are also tons of ornate white marble Jain temples in colorful Rajastan and Gurjat. The temples in southern India differ significantly from those in the north. Here, the towering gopuram towers covered with statues catch the eye. Stunning examples can be found in Hampi, Madurai, Tiruchirappalli and Tiruvannamalai. Also impressive: the temple caves in Ajanta and Ellora and the temples on Elephanta Island near Mumbai.
Magic of the Great Moguls
Fascinating, magnificent buildings still bear witness to the 300-year period of the great Mughal Empire on the Indian subcontinent. Fans of Islamic architecture are guaranteed to be delighted in Delhi and the surrounding area. There is the magnificent Red Fort, the mosques and minarets of the Qutub Minar complex and the tomb of Humayun. In Fatehpur Sikri and Agra, home of the Taj Mahal, there are countless other buildings of Arabic architecture. Jaisalmer, the breathtaking vision of a desert fortress from the Arabian Nights, is among numerous Mughal forts in Rajastan.
Chill on India's beaches and backwaters
The journey takes you along the coast to the south to the most beautiful beaches in India. Girgaum Chowpatty Beach in Mumbai is famous for its Munch bhelpuri, a dish made from puffed rice, noodles and green mango. Strengthened, the tour continues to famous Goa. Arambol, Vagator and Palolem are Goa's top beaches. Kerala is famous for its black sand beaches of Kovalam and Varkala. Anyone who visits Kerala should also travel to the backwaters, the extensive waterways in the hinterland. The route takes you charmingly over rivers, overgrown lakes and through narrow canals. In a houseboat or canoe, time seems to stand still while the landscape gently sways by. Also fantastic: The Dal Lake in Srinagar in Kashmir, which is worth a visit depending on the security situation. A view from the walnut window frame of a traditional wooden houseboat is unforgettable: the mountains rise high out of the fog.
Encounter India's wildlife
The best chances of seeing a tiger are in Madhya Pradesh or Rajasthan national parks. But basically there are reserves all over India where exotic animals can be observed. If you want to see lions, travel to Sasan Gir and Gujarat. Rhinos can be seen in Assam. Elephants impress in the wild with their colossal size – they are native to Wayanad and Kerala. Ornithologists will be amazed at the biodiversity of the rich bird life in Bharatpur and Rajasthan. Less of a wildlife safari, but certainly a wild and unforgettable adventure, is a camel trek through the desert of Jaisalmer or Bikaner in Rajasthan.
Adventure trekking and mountains
The north of India with its high mountains is an Eldorado for outdoor fans and adrenaline junkies. The Kullu Valley and the high regions of Uttarkhand and Himachal Pradesh offer skiing and white-water rafting. A great starting point for trekking tours is the hill station of Shimla. Manali, which is even further north, is also a suitable starting point. The ideal season begins after the monsoon in September and October. For the spectacular two-day tour from Manali to Leh in Ladakh, the most favorable time is mid-June to mid-September. The pilgrim city of Rishikesh is not just another top spot for rafting. Numerous trekking tours also start there, such as the famous pilgrimage route to the four holy mountain temples in the Garhwal mountains. Sikkim also offers tours with breathtaking views of the rugged mountains.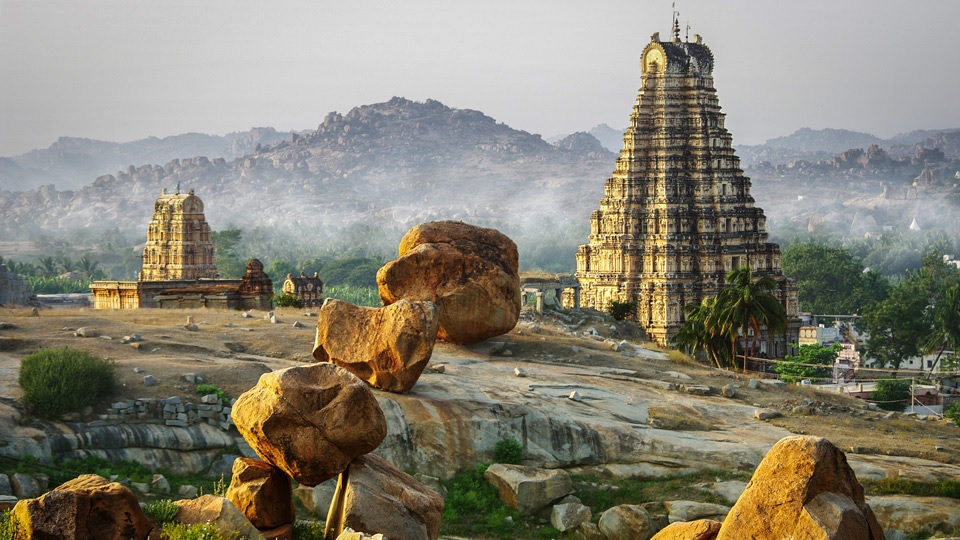 Immerse yourself in India's spirituality.
For Hindus, Varanasi is the holiest city in India. Thousands of believers arrive every day to bathe in the Ganges and for Hindus it is considered desirable to die in Varanasi. Their reward is immortality. Smoke constantly hangs over the Ganges from the many cremations. But Varanasi is just one of the places to encounter the spirituality of India. The entire country is characterized by the diversity of its peoples and their religions. Major pilgrimage centers are located in Ajmer and Pushkar in Rajasthan. The holy Sikh city of Amritsar in Punjab is also worth seeing. If you want to immerse yourself in spirituality, you will find meditation and yoga centers almost everywhere, from the suburbs of Delhi to the ashrams in Rishikesh. Even the Beatles made a pilgrimage to the famous place at the foot of the Himalayas to meditate. If you want to get closer to Tibetan Buddhism, travel to Leh in Ladakh and McLeod Ganj in Dharamsala. This is the new home of the Dalai Lama and the Tibetan government in exile.
2. Arrive and slow down
Many travelers try to pack too much into a visit to India. Time runs according to its own rules there. You get more out of the trip if you concentrate on a few places instead of checking off as many as possible. Especially since traveling within the Indian subcontinent requires a lot of nerve. It is more worthwhile to arrive at one place and get involved with it than to visit many places and not really get to grips with any of them. Anyone who takes the time will gain a deeper understanding of the area, its people and customs. After all, India is not only loud, fast and chaotic, but also quiet, meditative and chill.
3. Get away from the crowds
With over a billion inhabitants, many parts of India are overcrowded. The exciting hustle and bustle and colorful chaos can be fun. Especially when there is a festival, and there are many. It takes a lot of energy to process the incredible crowds, the smells, the noise and the amazing impressions. The point of supersaturation is quickly reached. Then it's time to escape. Luckily, India has many idyllic and completely quiet retreats. It's smart to plan these in advance of your trip. The ideal travel rhythm is to follow a few days of chaotic hustle and bustle in the big city with time in the country.
4. The main thing is to stay healthy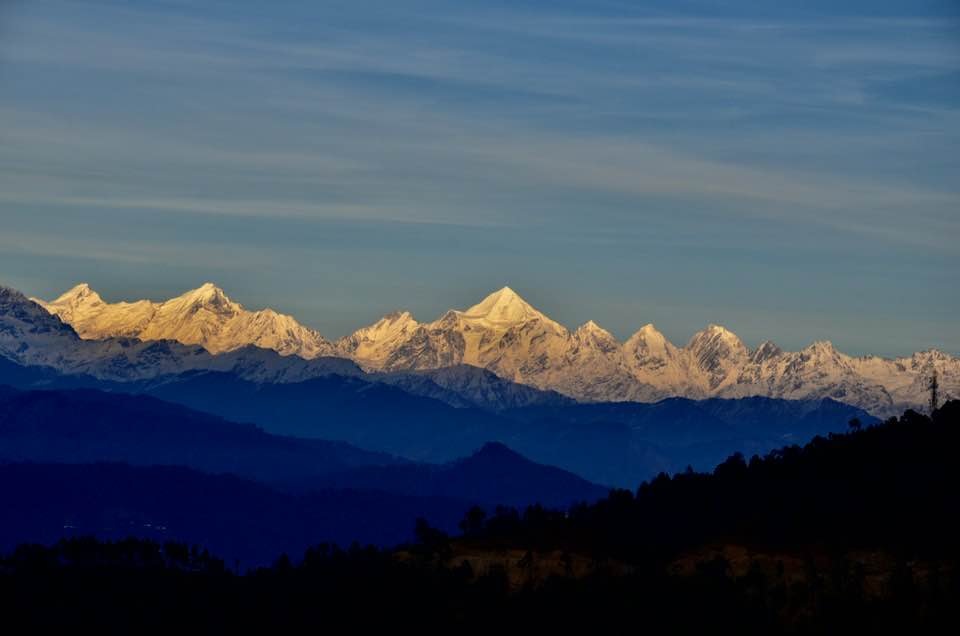 Nobody wants to spend their trip to India with diarrhea. It is therefore worth following a few helpful rules. Tap water should be strictly avoided, as should anything washed in it. So it's better to avoid salads and ice cubes. Fruit should only be eaten if you have peeled it yourself first. The most sensible thing to do is to let your stomach acclimatize for a few days before eating on the street. Of course, everything smells wonderful. Nevertheless, it makes sense to take another look at hygiene and freshness. Is the owner currently cooking something fresh or has the food been sitting there for a while? Does the stand attract lots of customers or just hordes of flies? When considering such things, common sense is more useful than carelessness or even panic.
Many travelers become vegetarians in India. That's not a bad idea. A dubious piece of meat causes more damage than undercooked vegetables. Since many Indians are vegetarian, the country already has one of the most fabulous vegetarian menus in the world. If you still eat meat, you should make sure that it is well cooked. It doesn't hurt to stick to stalls where there are lots of locals.
The sanitary facilities in India also take some getting used to. Creativity, flexibility and sometimes a bit of courage are required. You will hardly find toilet paper. One option is to adopt the locals' method. If you carry a bar of soap in your luggage, you can easily get by with your hand and a water jug. Of course, antibacterial wipes and hand wash gels are also useful companions in your luggage. Then you can wash your hands again before eating with your fingers.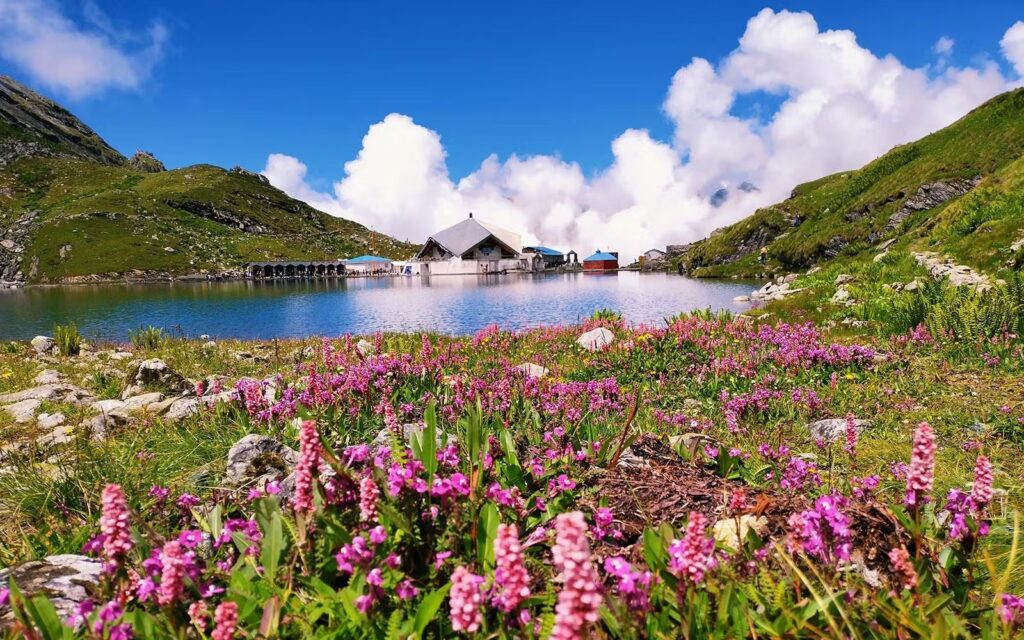 5. Just don't get upset
India does not only consist of the many colorful wonders that every traveler is amazed at. The country also has an unfortunately often deserved reputation for smugglers and fraud. It's better to be prepared for it than to jump into it naively. Again, it is often enough to use common sense. Many businesses sound too good to be serious. Taxi and rickshaw drivers should be particularly careful. Many people who have accepted the friendly offer to be driven to certain hotels or travel agencies have been amazed. The hefty commission ends up on the invoice.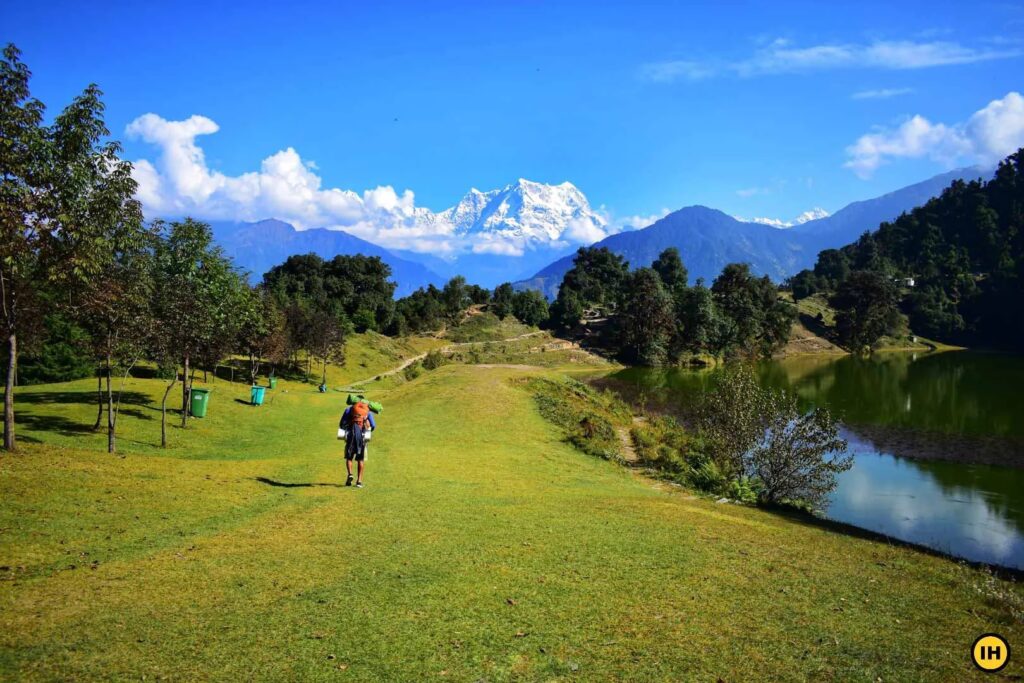 The most important advice for beginners in India is to stay calm, no matter what happens. Frustration and emotions quickly boil over. If you manage to take a deep breath and remain in control of the situation, you will enjoy the trip more. It might also be worth pausing for a moment and thinking about how big the loss from theft or fraud actually is. At least there was enough money for a trip through the chaotic, wonderful country. And you take more home with you than just a few saved euros.
And now into the adventure of a trip to India.