Travel to North India is an unforgettable experience. This land of history, culture and beauty awaits you for a memorable vacation with family or friends. Here are our tips for preparing a successful vacation!
The country of spirituality and wisdom, India is a more than ideal destination for those who wish to make a spiritual retreat and disconnect from this world, if you also wish to make this trip to the country of Buddhism, you will need a selection of our tips for traveling in North India.
Summary :
Traveling to North India: which region to visit?
Top 10 must-see places to visit in northern India.
When to go to North India?
Traveling in North India: what are our tips?
Traveling to North India: how to go?
How to get around for your tourist circuit?
Budget: how much does a trip to North India cost?
How to prepare for your trip to India?
How to obtain a visa for a trip to India?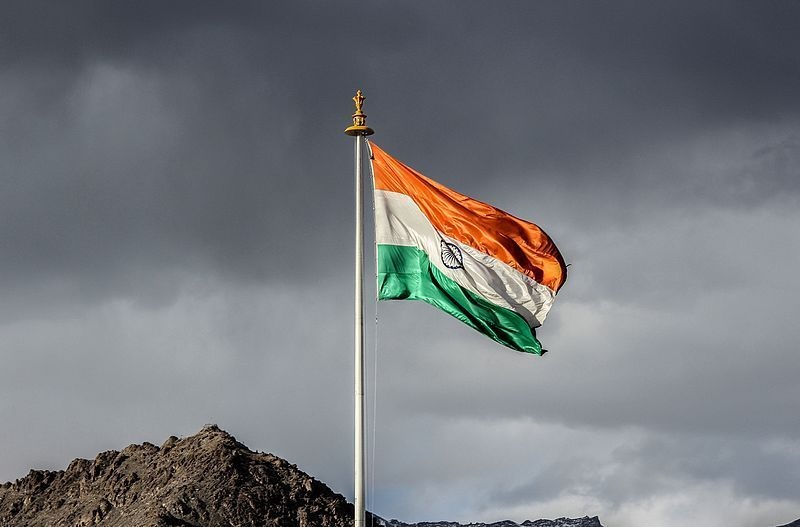 Traveling to North India: which region to visit?
North India is a large area that covers a major part of the Indian country, it is often the source of all visitors who want to travel to this country, however, when one does not know the places well enough, it is normal to ask which region to visit in North India. To get the answer to this question, consult our list as well as the map of the regions of northern India.
List of regions located in northern India:
Himachal Pradesh.
Uttarakhand.
Rajasthan.
Punjab
Haryana
Delhi
Uttar Pradesh
Chandigarh
Bihar
Jharkhand
East Bengal
Madhya Pradesh
Gujarat
Sikkim
Meghalaya
Assamese
Tripura
Mizoram
Manipur
Nagaland
Arunachal Pradesh
Let's talk about mountains and climbing, The Himalaya is an Indian chain of several mountains which offer breathtaking views of the region, they attract, in fact, the majority of hiking tourists.
Let's take a trip to the land which is considered to belong to the gods, Uttarakhand is a spiritual place which once was a place which symbolized the gods of ancient times, there were temples for prayer as well as for donations.
If you are here for other activities such as visiting several fortresses which date from ancient times, then Rajasthan will conquer you, this small region located in the North-East will be perfect for making several visits.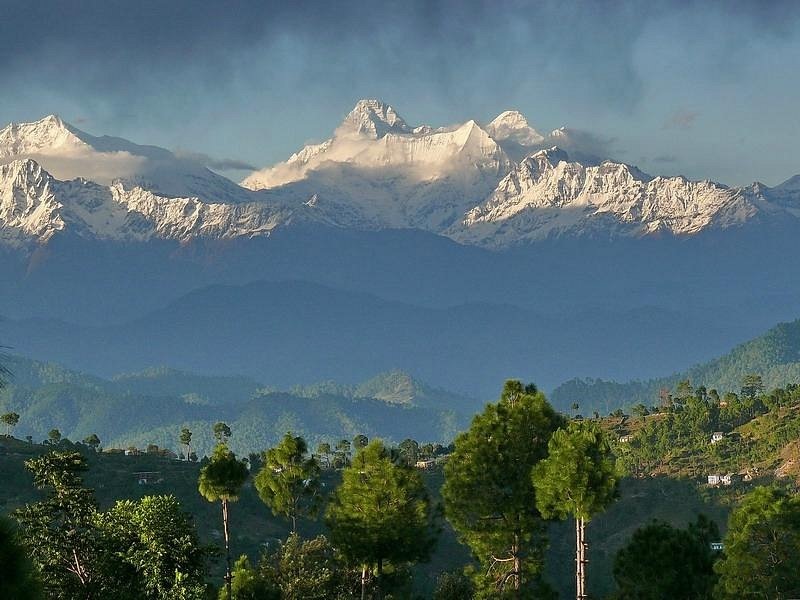 Top 10 must-see places to visit in northern India
Are you looking for the ideal itinerary to do in Northern India? Among the places that you should not miss during your trip, we can mention:
New Delhi: home to the capital of India, is a huge metropolitan area located in the north of the country.
Agra: the essential city to visit because it is home to the emblematic Taj Mahal! It is located in the state of Uttar in northern India.
Jaipur: capital of the Indian state of Rajasthan including today's old city or "pink city", due to the characteristic color of its buildings.
Ranthambore National Park: tiger safari tour (wildlife tour)
Jaisalmer: fortified city in the middle of the desert nicknamed "the Golden city". You will meet Hindus, Muslims and Jains there for a true mosaic of cultures!
Jodhpur: one of the most visited cities in Rajasthan nicknamed "the blue city of India" because the houses in the old city are painted with an azure blue color.
Udaipur: a city located in the state of Rajasthan which is known for the beauty of the three lakes that surround it (Pichola, Fateh Sagar and Swaroop Sagar).
Pushkar: a mystical and peaceful place where you can visit many temples.
Varanasi (Benares): one of the oldest cities in the world located in Uttar Pradesh. A sacred place for Indians because it is one of the holiest places in Hinduism.
The temples of Khajuraho: classified as world heritage thanks to their famous sculptures of "the art of love".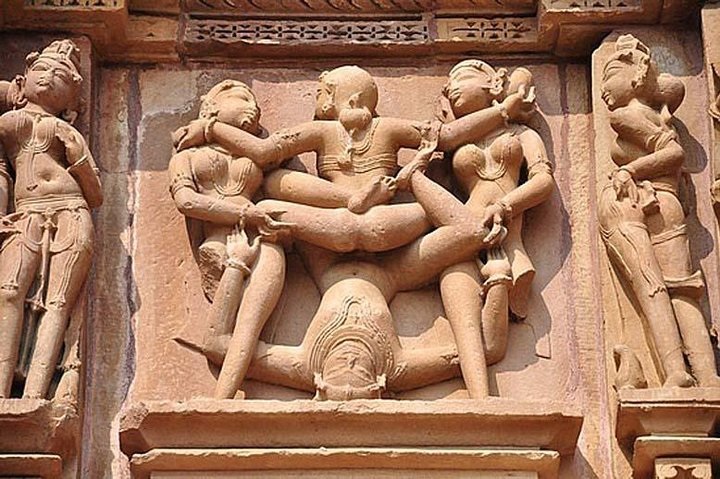 When to go to North India?
Are you dreaming of organizing a trip to this magnificent region of the world? It is important to take the weather into account so that your stay is a success!
The best time to Travel to North India go is during the peak tourist season which is from November to March. It's the dry season so you have little risk of rain and it's not too hot. The advantage is that the climate is pleasant almost everywhere in North India at this time. The downside is that you will inevitably encounter more tourists, which also leads to an increase in hotel and plane ticket prices.
Travel to North India: what are our tips?
Any trip requires preparation in advance of several details, but also, to prepare your arrival on the ground with advice for traveling in North India, these valuable tips could be favorable to you in certain cases, among them, we can cite :
Don't try all the foods.
Have an average level in English.
Have appropriate clothing for walking.
Security: avoid theft and respect health restrictions.
During your walks in the city, you will come across several places and places that are dedicated to food, some are clean and welcoming and can therefore tempt you, while others leave something to be desired and should be avoided if you do not want to spend your vacation in your bed.
India is renowned for its excellent level of English, if you have difficulty communicating with a local, use a few words of English to make yourself understood.
When you visit this country, it is better not to take public transport, they are often quite full of people and may not suit you, so opt for walking to better enjoy the moment, and plan a suitable clothing for walking for long periods of time.
Traveling to North India: how to go?
Your suitcases are already packed and you are thinking about taking the first flight to this country, however, first wait to know how to travel to North India, to reach this country you can have several possibilities, among them we can cite a few:
Contact a travel agency: they offer tourist itineraries for travelers who do not want to take time organizing their trip. You will have an all-inclusive package with flight, train tickets, hotels and organized tours with driver on site.
Traveling independently: this is the best option if you want to be free during your travels. However, you will need to plan your itinerary and book a minimum of things in advance. Adventure is good, but remember that a trip to Northern India cannot be improvised!
For some, going on a trip is a good option when the stay is supervised; if you want to have guides at your disposal as well as people to accompany you on your walks, a travel agency will be able to meet these conditions perfectly.
If solitude does not bother you, and you like to taste new adventures, prefer to travel alone, once your accommodation reservations and your vaccinations are made, you will no longer have to worry about what happens next. , however, remember to take a guide once you arrive there, so as not to get lost during your daily walks.
Finally, to conclude, regarding our advice for traveling to North India, you can reread them to better clarify certain points, you can also think about reading our other sections which deal with different aspects of this country which may be useful to you if you plan to go there immediately, after having made your first trip, you will certainly think of coming back to visit other more interesting places that you would not have been able to see during the first adventure you had there.
How to get around for your tourist circuit?
On site, note that the distances to be covered are significant to go from one place to another. You can rent a car or take a private driver for short excursions. But to get around, the best is to take the train or to take internal flights by plane.
Budget: how much does a trip to North India cost?
To fully enjoy Northern India, it is best to leave for at least two weeks. It would be a shame to go so far without taking the necessary time there to see what is essential.
Note that the price of the Europe – New Deli round-trip plane ticket is on average around €800 but prices can increase during the high tourist season. Don't hesitate to use a travel comparator like Skyscanner to find the cheapest flight and hotel.
Once there, the advantage is that life is not expensive so if you travel economically, you can plan a budget of at least €1,500 per person for 2 weeks all inclusive.
The price of tours and itineraries offered by travel agencies are between 2000 and 3000 euros for two weeks all inclusive (but depend on hotel category)
How to prepare for Travel to North India?
When you go to a destination such as India, it is important to prepare your trip well in advance so as not to end up with unpleasant surprises.
The first thing to do is to find out about the conditions for entering the country. Indeed, entering a country most of the time requires what is called a visa. The latter allows you to justify your presence in a country, whatever the reason. Thus, you may then need a work visa, if you come in a professional context, for a more or less long period, a study visa if you come as part of your study, or a tourist visa for example, for a simple family vacation.
So, it is very important to stay informed on this point. Since indeterminism is not a country of the European Union, you will surely need to obtain a visa. In addition, this type of process can be tedious and time-consuming, it is strongly recommended that you do it in advance. Therefore, do not delay before your trip, and find out as soon as possible about this visa issue so as not to be blocked when entering the country to which you wish to go.
How to obtain a visa for a trip to India?
It is mandatory to have what is called a visa in order to travel to India. Indeed, for several nationalities such as citizens of the European Union, the French, or even the Belgians, this document is essential, whatever the reason for your departure to India: travel, work or study.
Administrative procedures are most of the time a real headache, especially when you know nothing about them. But fortunately for all travel beginners or not, there are websites offering you the opportunity to apply for your visa quickly and easily. You will therefore be able to obtain your visa for India without any worries on e-Tourist Visa. The latter is a specialized agency and obviously approved by the Indian embassy. This way, you can be sure that your visa application will be processed correctly. The advantage of this type of website is that they allow you to act as an intermediary between you and the authorities of the country to which you wish to go. No complicated and time-consuming process, nor any errors in sight.